If you've booked a self-catering holiday in the UK this summer, whether you're out camping or enjoying canal boat holidays, you'll want to start planning self-catering meals that are tasty, easy and, most importantly, fuss-free.
Great ideas for self-catering meals that all the family will enjoy
The following are a few ideas and tips for how to make tasty but easy self-catering meals, wherever you are:
Self-catering tip No. 1: Remember old favourites
If someone in your family is a fussy eater, or perhaps even suffers from food allergies or intolerances, remember to include some of your favourite go-to recipes that you can adapt or simplify, and avoid any last-minute panics.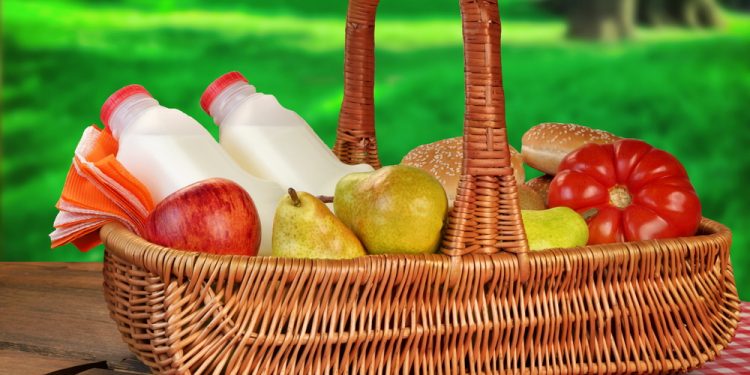 Self-catering tip No. 2: Don't overshop
Don't be tempted to do a huge shop and end up laden with goods you might not use in your self-catering meals.  Instead, buy a few things at a time and check out any local farmers markets for delicious fresh produce and unusual treats that are guaranteed to delight.
Self-catering tip No. 3: One-pot cooking
The last thing you want when you're providing self-catering meals is a load of washing up afterwards, so think one-pot cooking.  Rice is particularly flexible, providing colourful and tasty dishes such as risotto or paella, and better still, many come pre-prepared.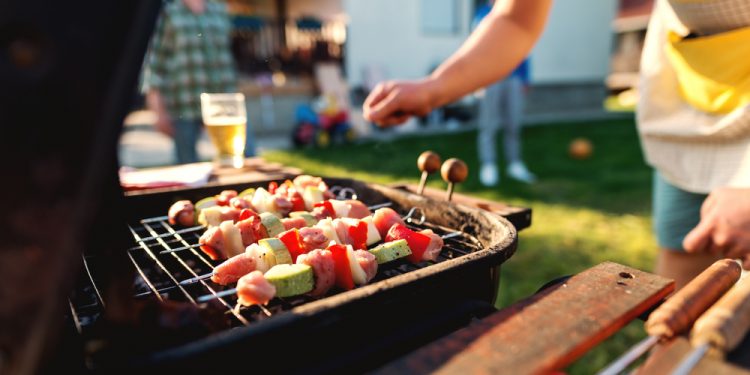 Chilli is another great one-pot recipe idea, and you can always add burrito wraps, salsa, sour cream and grated cheese to go with it.
Self-catering tip No. 4:  Use clever cheats
Make the most of ready-made sauces, from curry to pasta, to add flavour, and don't forget ready-to-eat couscous or quinoa packets when planning self-catering meals.  Jars of antipasto, such as peppers or sun-dried tomatoes, will perk up all kinds of dishes, while a dollop of pesto adds wonderful flavour, and a good quality stock cube can make all the difference.
Self-catering tip No. 5: Barbecue
Some self-catering lodges come readily equipped with barbecues, which are such a fun way to cook sausages, steaks or fish while enjoying family time outside.  Use ready-made BBQ sauces and make up an easy salad on the side, for delicious self-catering meals that are a guaranteed crowd-pleaser.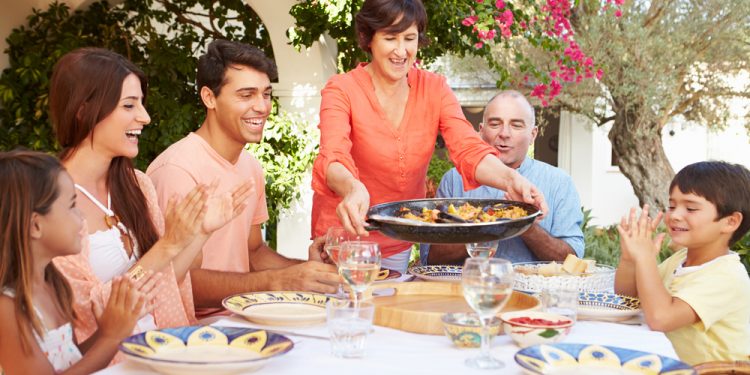 Self-catering tip No. 6: Quick and easy ideas
For some quick and easy self-catering meals, buy ready-made pizza bases, spoon on some pasta sauce and then scatter on whatever you fancy – ham, tomato slices, mushrooms, olives – and finish with a sprinkling of mozzarella.  Ten minutes in a hot oven and you're done!
Pop some jacket potatoes in the oven, and let everyone choose their fillings – from coleslaw to cheese, tuna, sweetcorn – they're delicious, cheap and very child-friendly.
When it's time to leave, an omelette is a great way to use up any remaining ingredients you may have – just scatter some grated cheese on top.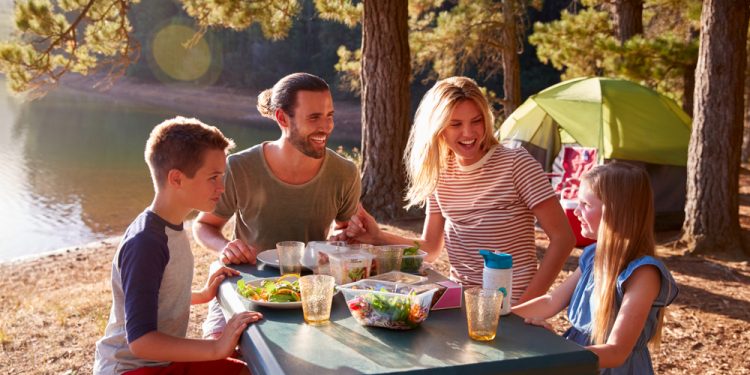 Self-catering tip No. 7: Food planning apps
If all else fails, download a food planning app that lets you create food profiles for each family member, store favourite recipes and self-catering meal plans, and create detailed shopping lists.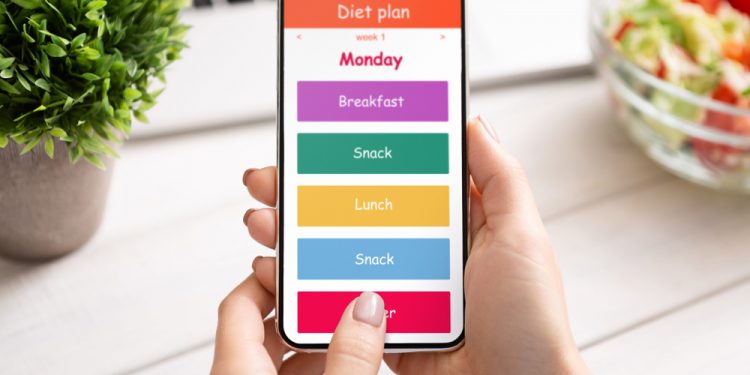 Whatever holiday plans you have this summer, from campsites to luxury lodges, there's no need to be a slave to the kitchen.  Why not encourage the family to help you prepare self-catering meals you'll all enjoy, and then put your feet up and relax over a well-deserved glass of wine!