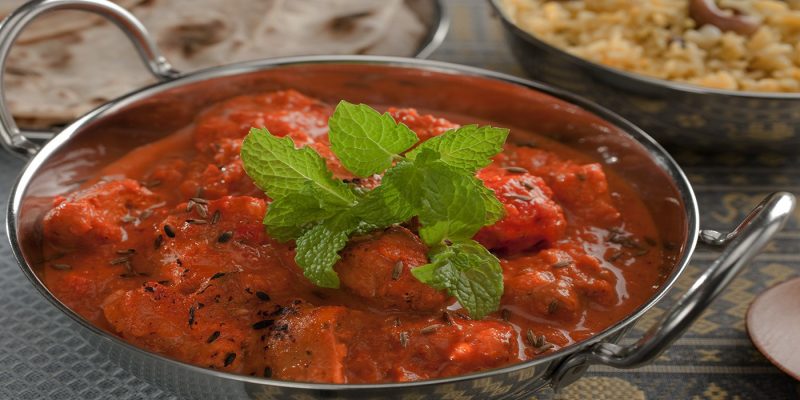 The first comfort food that immediately comes to our mind is curry. While originally curry started off in Asia, India to be specific, this cooking technique has traversed the entire globe thanks to migration, colonialism, and trade.
Essentially, the term 'Kari' is used to refer to a spicy sauce that should be served over rice. Some curry sauces are thick while others are runny, however, what remains constant is the blend of several herbs that is often present in all types of curries.
What makes curries special is the fact that almost any ingredient can be used to make curry. Other than the famous katsu curry, this post is going to highlight other famous curry dishes from around the globe. Stick around to find out!
Indian Malwani Chicken curry
Prep Time: 40 min
Cooking Time: 30 minutes
Ingredients
¾ teaspoon of Tumeric powder
750g of bone-in chicken pieces
3 sliced onions
8 dried red chilis
3 medium onions sliced
1½ teaspoons of ginger paste
2 tablespoons of vegetable oil
1½ teaspoons of garlic paste
3 teaspoons of coriander seeds
¾ teaspoon of cumin seeds
Salt
¾ teaspoon of caraway seeds powder
¾ cup of shredded dried coconut
6 cloves
1½ teaspoons of poppy seeds
6 green cardamoms
8 black peppercorns
4 black cardamoms
Tumeric
Preparation
Using a medium mixing bowl, combine the chicken with the ginger and garlic paste. Drizzle some salt over for seasoning then toss to combine. Let the chicken marinate in the refrigerator for 1 hour.
Use a frying pan, dry roast the black cardamoms, poppy seeds, green cardamoms, cumin seeds, caraway seeds, cloves, red chilis, dried coconut, and coriander until they turn nice and fragrant. Set aside to cool before grinding into fine powder.
Using a deep frying pan, bring the vegetable oil to heat and toss in the sliced onions, fry for a few minutes then add Tumeric and saute till the onions turn brown.
Toss in the marinated chicken, add the previously prepared spice powder, and mix thoroughly. Add 2 cups of water or chicken stock and cook while covered until the chicken is ready.
Serve hot over some rice!
Satay Sweep potato curry
Prep Time: 15 minutes
Cooking Time:
Ingredients
Dry roasted peanuts
1 tablespoon coconut oil
Cooked rice for serving
1 chopped onion
Juice from 1 lime
2 grated garlic cloves
200g bag of spinach
Thumb sized piece of grated ginger
400ml coconut milk
3 tablespoons of Thai red curry paste
500g of sweet potatoes peeled and reduced into chunks
1 tablespoon smooth peanut butter
Preparation
Bring the coconut to heat in a saucepan and toss in the onions. Cook for 5 minutes until the onions turn soft.
Throw in the grated garlic, and ginger, and cook for another 2 minutes until they become fragrant.
Now add the red Thai curry sauce, sweet potato chunks, coconut milk, peanut butter, and 200 ml of water. Stir thoroughly.
Allow the mixture to boil before reducing the heat and allow it to simmer for 30 minutes uncovered. Only remove from heat once the sweet potatoes are cooked through.
Before removing from the heat, stir in the spinach and lime juice. Season accordingly and serve over the cooked rice. Sprinkle some dry peanuts over for some extra crunch.
Chickpea curry
Prep Time 15 minutes
Cooking Time: 25 minutes
Ingredients
Paste
2 tablespoons of Tomatoes puree
2 tablespoons of vegetable oil
1 tablespoon garam masala
1 diced onion
2 tablespoons ground cumin
9 cloves of garlic
1 tablespoon ground coriander
Peeled piece of ginger
1 teaspoon of dried chili to taste
Curry
100g spinach
2x 400g of drained chickpeas
A handful of coriander
400g canned tomatoes
100g creamed coconut
Rice or naan bread for serving
Preparation
For the paste, use a frying pan to bring 1 tablespoon of vegetable oil to heat. Throw in the diced onion and dried chili and cook until soft.
Into a food processor combine the garlic cloves, ginger, remainder of the oil, coriander, garam masala ground cumin, tomato puree, fried onions, and salt to taste.
Blend the ingredients into a smooth paste. Add some more oil or water if it gets too thick for your liking.
Now cook the paste in a saucepan. Be sure to stir continuously so that it doesn't get stuck or burnt at the bottom.
Throw the chickpeas, and tomatoes into the cooking curry and cook over medium heat until they reduce.
Toss in the coconut cream and some water, stir and cook for 5 more minutes.
Add half the coriander and spinach. Cook until they are wilted.
Serve with rice and coriander for garnish.
Mushroom and potato curry
Prep Time: 10 minutes
Cooking Time: 20 minutes
Ingredients
Chopped coriander
1 tablespoon of oil
400ml can of reduced coconut milk
1 roughly chopped onion
150ml vegetable stock
1 large tomato reduced into small chunks
3 tablespoons of curry paste
1 aubergine trimmed and reduced into chunks
250g button mushrooms
Preparation
Bring the oil to heat in a medium saucepan before adding the onions and potatoes.
Stir, cover, and allow cooking for 5 minutes until the potato pieces begin to soften.
Now toss in the aubergine and mushrooms and cook for an additional 5 minutes.
Stir the curry paste into the mixture, then the vegetable stock, and lastly the reduced-fat coconut milk.
Let the mixture boil before reducing the heat and simmer for an additional 10 minutes until the potatoes cook.
Finish off by stirring coriander just before removing the curry from the heat.
Serve over naan bread or rice.
Curried cod
Prep Time: 10 minutes
Cooking Time: 25 minutes
Ingredients
Roughly chopped coriander
1 tablespoon oil
Zest from one lemon
Lemon wedges
2 tablespoons medium curry powder
4 cod fillets
Finely grated ginger
400g can of chickpeas
3 cloves of garlic crushed
800g can of chopped tomatoes
Preparation
Use a lidded frying pan to heat the oil under medium heat.
Cook the onions for 2 minutes and then stir in the curry powder garlic and ginger.
Cook further for 2 more minutes until they turn nice and fragrant, then toss in chickpeas, tomatoes, and seasoning.
Allow the mixture to simmer for 10 minutes until it gets slightly thick before introducing the cod.
Cook covered for 10 minutes until the fish is evenly cooked. Sprinkle atop with some coriander and the zest.
Serve with the zest on the side for squeezing.